ICAP Training Solutions is committed to furthering educational standards as a tool to assist emerging and frontier markets to build liquidity, attain maturity and contribute to an orderly and efficient market place.
We aim to provide high quality, practical, market related workshops covering the full spectrum of financial markets. Please visit www.icapts.co.za for more information on all our course offerings.
Our proven track record ensures that theoretical skills are transformed into valuable practical skills, helping you achieve the highest standards and international best practice, in turn improving profitability and transforming your team into an indispensable organisational asset.
We provide face-to-face classroom workshops, practical Simulation training workshops, and digital, interactive online workshops, which delegates can work through at a time and pace that suits them. All online workshops are complete with instruction lead videos, downloadable slide presentations and workbooks, quizzes and a final mock exam.
Our digital training platform was created to provide a cost effective solution for individuals and corporate clients, who find face-2-face training a challenge to budget and time.
ACI certification preparatory workshops available on e-learning and face to face:
ACI Operations Certificate

ACI Dealing Certificate

NEW ACI Diploma 1: Foreign Exchange & FX Options
For more information, please visit www.icapts.co.za or contact andrew.farrer@icapts.com / info@icapts.com
Telephone: +27 10 822 1462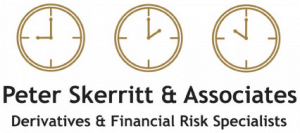 Peter Skerritt & Associates is a financial markets training company, specialising in derivatives and risk management. Although we are located in Sandton, South Africa, we operate across the entire African continent and beyond.
With a track record extending over twenty years, we are one of the largest providers in the world of training interventions for the ACI suite of qualifications. We offer both distance learning and workshop-based programmes, and our candidates' results far exceed international norms.
A cornerstone of our success is the Peter Skerritt & Associates Online Testing System, which provides candidates with the opportunity to prepare for exams, via a large range of mock exam questions.
These questions are available 24/7 and precisely reflect the emphasis and scope of the real exam syllabi. Detailed feedback with model answers is immediately available following completion of these mock exams.
Our company is also an Approved Training Provider for the qualifications of the Professional Risk Manager's International Association ('PRMIA').
For further information, please visit www.peterskerritt.com or contact our Programme Director, Emil Nysschens: emil@peterskerritt.com
Tel. +27 11 884 9910